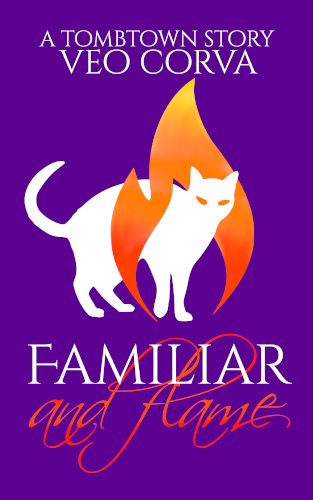 Author: Veo Corva
Publisher: Witch Key Fiction
Published: 13 November 2019

Formats: .EPUB, .MOBI
Pages: 71
---
ABOUT
This novelette takes place after BOOKS & BONE and contains spoilers for it.
The Toothday festival is approaching, and Usther has finally caught Symphona, the girl of her dreams. She's everything Usther could want: beautiful, powerful, cruel — the whole package. But constantly being on guard for betrayal is putting a strain on their relationship, as is Symphona's jealousy of Usther's only real friend.
And then there's the matter of the mean little cat Usther can't bring herself to kill …
On this, the unholiest day of the year, Usther will have to choose what kind of necromancer she really wants to be.
Content warnings
Contains undead, non-explicit sexual references, threat to animals, toxic/abusive relationship, mild-moderate fantasy violence, and fantasy threat.
---
WHERE TO BUY
Ebook: | From these mainstream sellers | Scarlet Ferret | Itch.io |
and it's also available to order from most e-bookstores and digital library catalogues.
Free community copies are available on itch.io for those who need them!