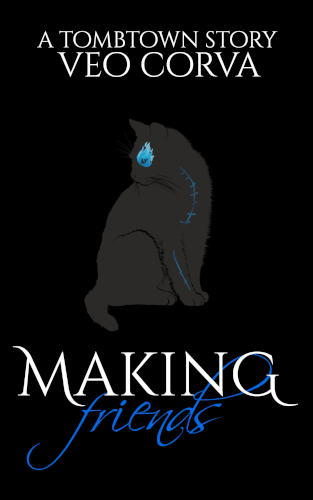 Author: Veo Corva
Publisher: Witch Key Fiction
Published: 13 November 2019

Formats: .EPUB, .MOBI
Pages: 14
---
ABOUT
Gretel's parents are worried about her. Ever since her grandmother died, she's been all alone. And besides, she has … strange interests. But they needn't be concerned for long. With her trusty cat Brush at her side and her grandmother's magic singing in her veins, Gretel is determined to go out and make a friend.
Content warnings
Contains undead, undead animals, moderate violence, and child bullying.
---
WHERE TO BUY
Ebook: | From these mainstream sellers | Itch.io | Scarlet Ferret |
and it's also available to order from most e-bookstores and digital library catalogues.
Free community copies are available on itch.io for those who need them!