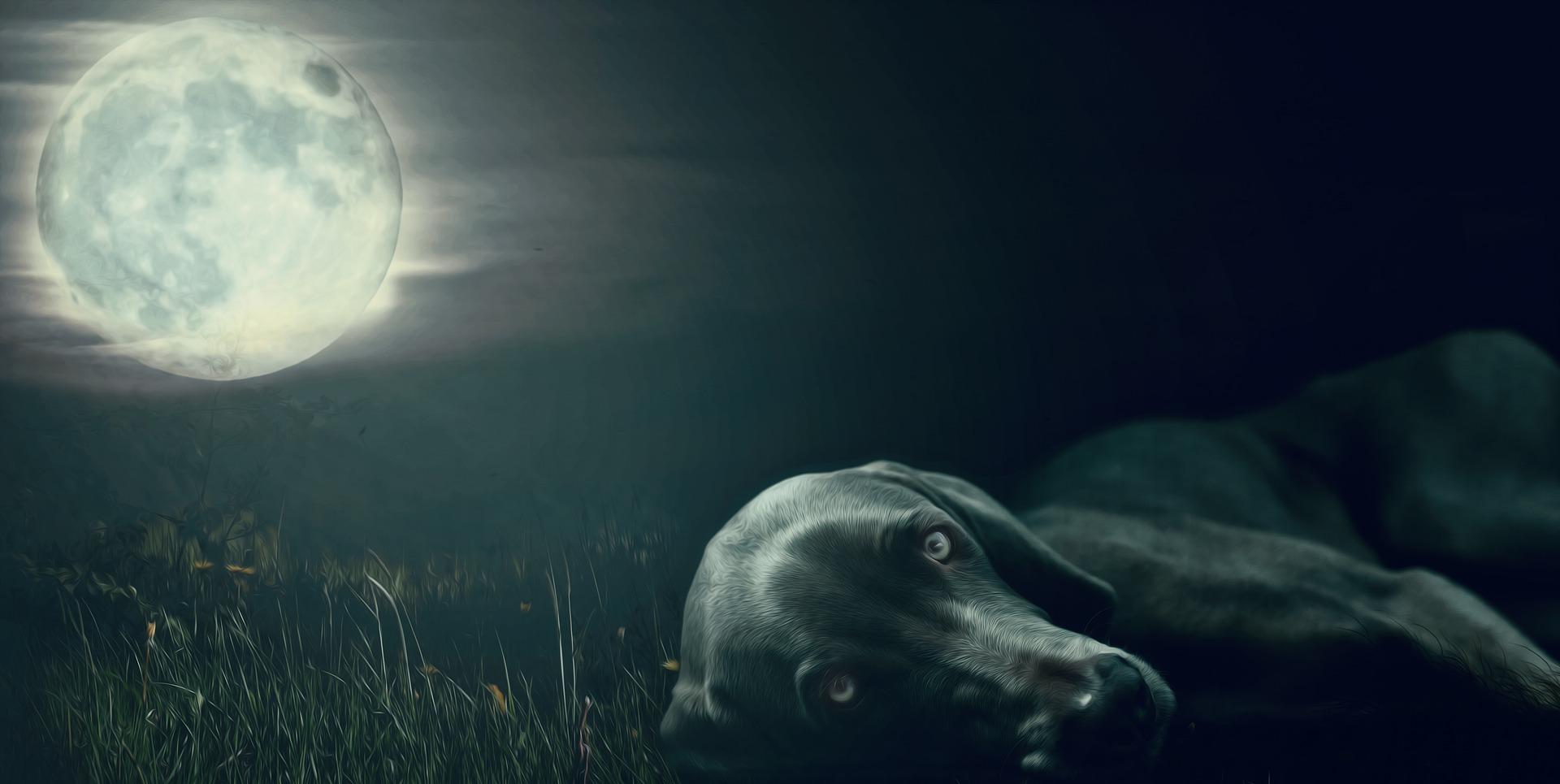 Her dog was a creature of moonlight and chill wind.
It lived on the hill behind her house, in the ruins of the old stable. She'd been up there to get … away, when she heard whimpering.
It was a timid thing, thin-boned and silver-furred, all eyes flashing in the dark and tail vanishing into shadow.
Given time, she earned its trust.
It would lean against her side and she would run her hands through its icy fur. She brought it treats that it would never take, but when she called, it came. But only at night.
'Who left you here?' she would wonder as it bowed and bounded in play. 'Who takes care of you?'
She never got an answer. But one day, she bought the house on the hill and the land the stable mouldered on, and that night and every night after her moonlight dog slept at the foot of her bed.
—
Another microfiction. Image by Marianne Sopala from Pixabay, used under Pixabay License.