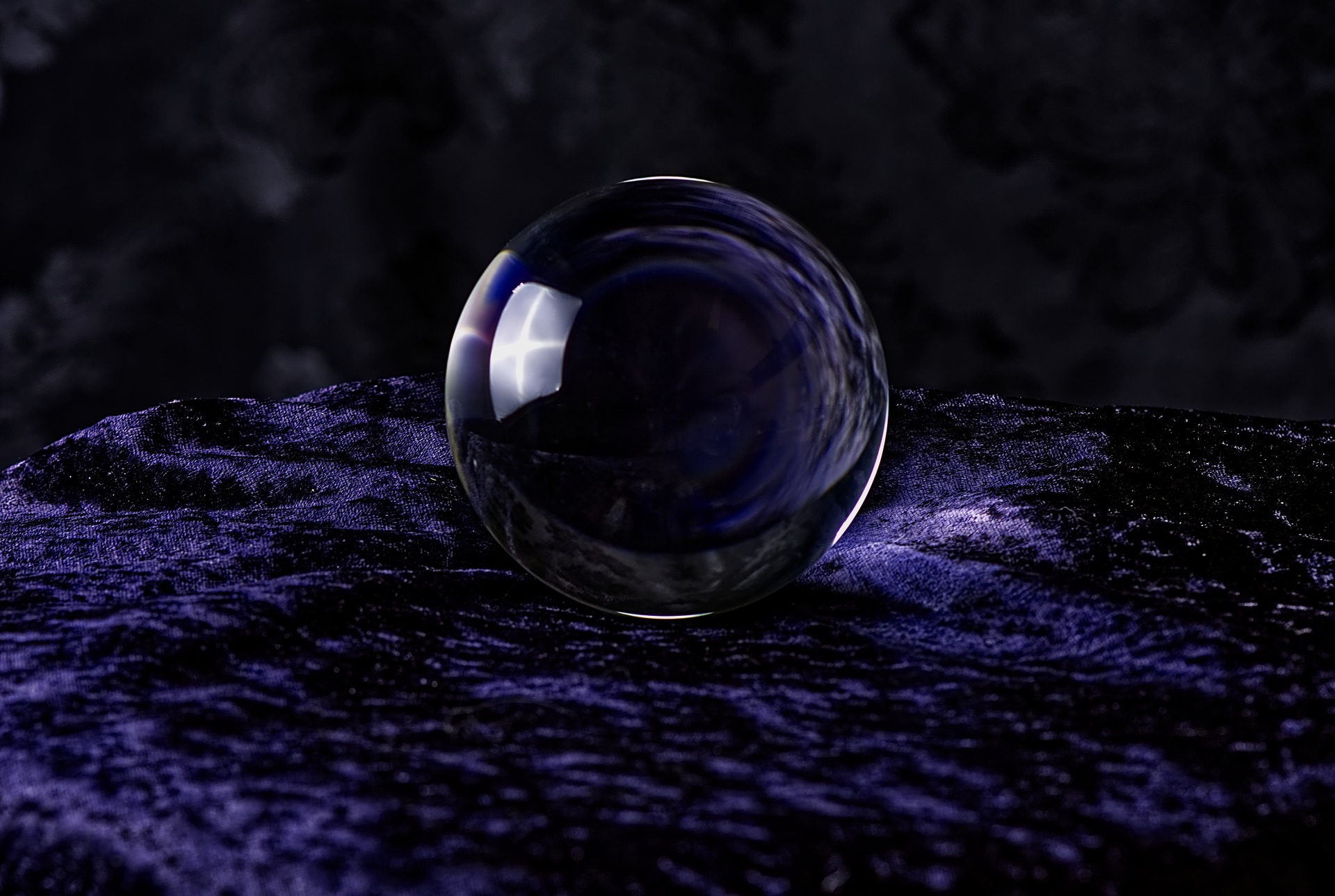 'That can't be right,' she said.
'It is the truth,' the fortune-teller replied. 'See for yourself.' He gestured with a hand laden with many rings to the crystal ball that sat between them.
She glanced at the ball, then jerked her gaze away as if stung. 'All I see is me. You're just telling me what you think I want to hear, but I fail at everything. I'll never succeed. I never have.' She stood up scurried from the room, head down, shoulders raised in tension.
The fortune-teller watched her go, eyes dark and unreadable through the veil he wore.
'You will,' he whispered. He gazed again into the orb and hoped her shining future would come soon and with a minimum of suffering.
And since he was making wishes, he prayed that fate would show her how amazing she already was.
The crystal ball had shown him much, but meeting her had revealed far more.
—
Another microfiction! Image by Alexas-Fotos / Alexandra, used under Pixabay License.