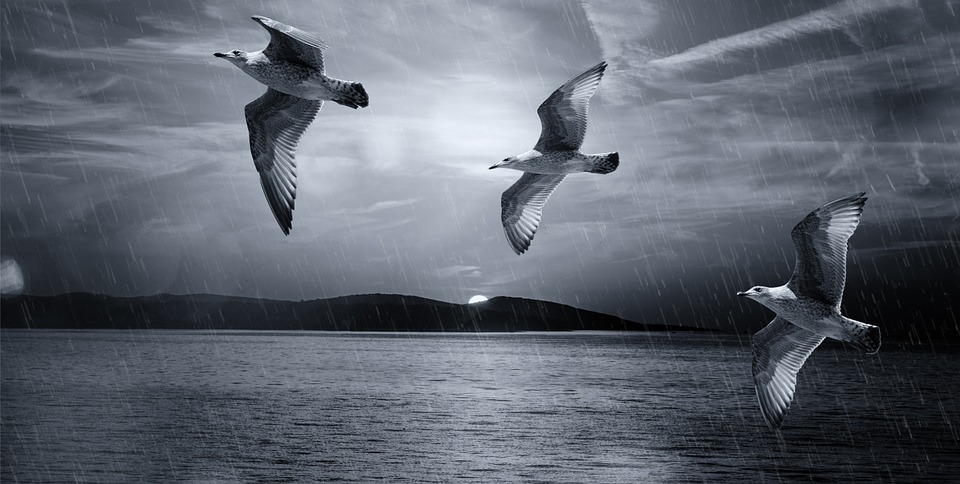 He made it to the rooftop, fingers slipping on the rain-slicked tiles, skin cold and stung by the falling sky.
She huddled by the false chimney. Her arms hugged her knees to her chest. Gull-grey wings shivered tight to her back as she gazed up at the storm-laden clouds.
He settled beside her and placed a hesitant hand on her shoulder.
'I was going to do it,' she said. 'I was really going to do it.'
'There's always tomorrow,' he said.
Always another day to fly.
—
Another microfiction for Mastodon. Image by Pezibear / Petra, used under Pixabay License.