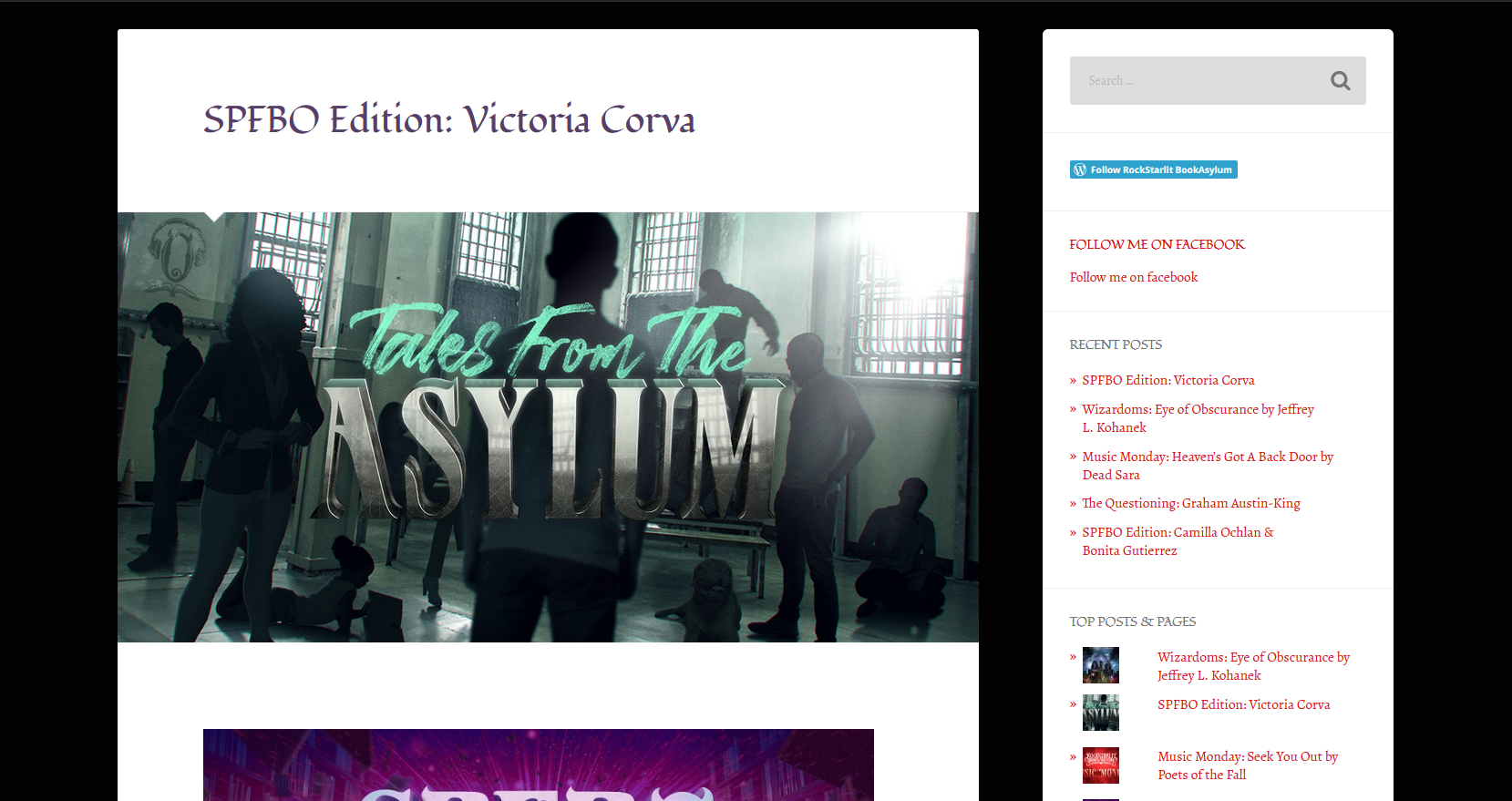 As part of the competition BOOKS & BONE is entered in (the Self-Published Fantasy Blog-Off), RockstarLit Book Asylum invited authors to submit short stories of the characters from their book when put in an Asylum.
And thus we have the story of Ree in Room 11.
It takes place outside the TOMBTOWN canon but I really enjoyed writing it and I hope you'll enjoy reading it!
If you do visit, please do leave a comment for RockStarLit. Timy and her team have been a delight to work with so far. 🙂
Tales from the Asylum: https://starlitbook.com/2019/09/25/spfbo-edition-victoria-corva/
UPDATE: I do not endorse the SPFBO which is organised by an author that it has come to light mobilises his fans to attack negative reviewers. I am horrified by this and will not be participating in future so long as his name is associated with the competition. However, Rockstarlit Book Asylum and the team there are to the best of my knowledge good people who love books and indeed who have passed on their own share of negative reviews in their time, as is normal in the book blogger sphere. I don't regret engaging with that team (who are excellent reviewers and enthusiastic fans of the genre) but I will do so in future without the SPFBO.