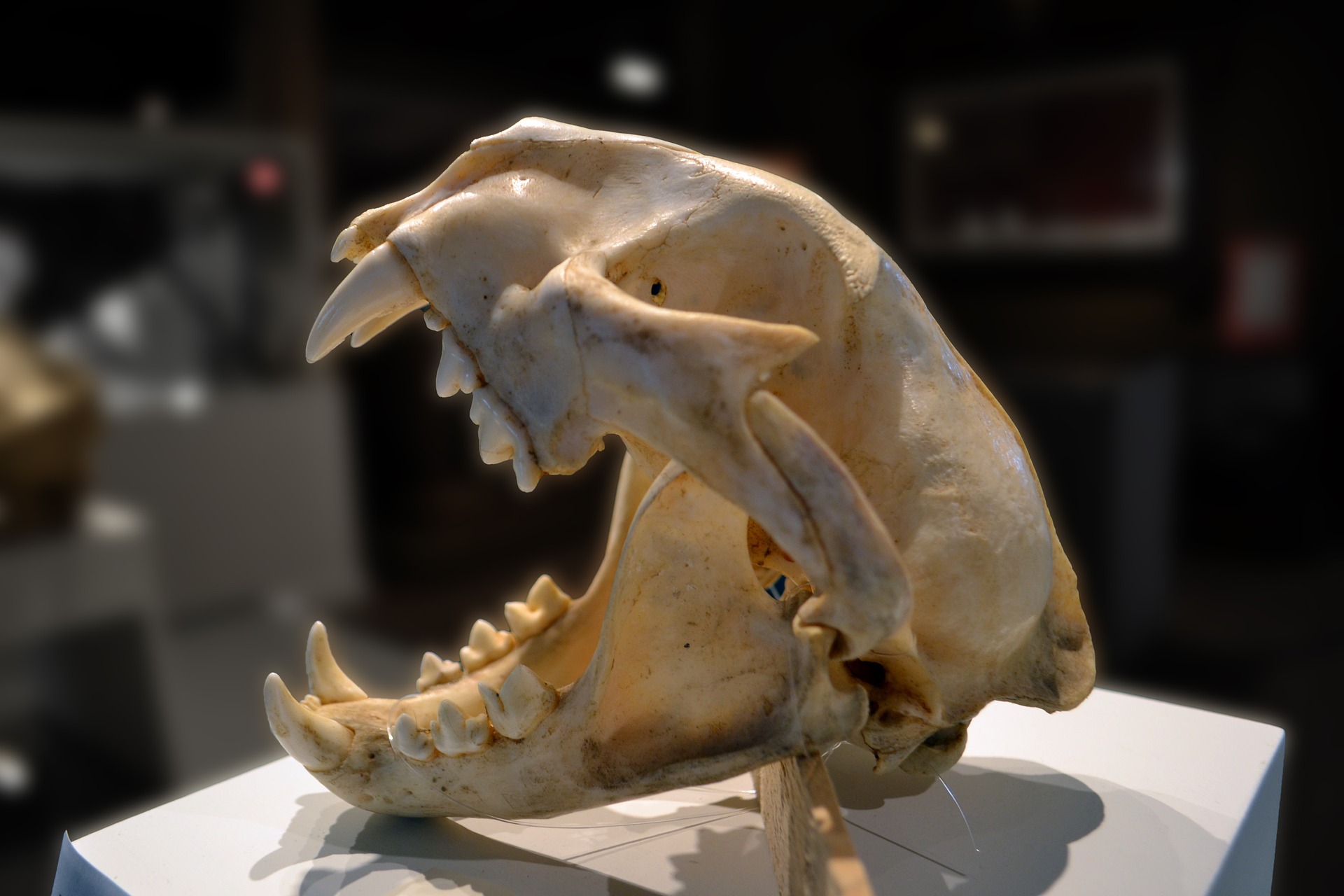 The tour group moved on. He glanced around as the display room emptied.
When he was certain that it was just him and a lit case of bones, he took a screwdriver from his coat pocket and cracked the lid of the case.
He slid his hand inside to stroke the little feline skeleton there, worn smooth by years of handling. It shuddered under his touch, the bolts and wires holding it together pinging free to bounce from the glass.
The skeleton yawned silently, then turned empty orbs toward him.
He smiled. 'I knew I would find you again eventually.'
The cat braced its paws against the glass and he complied to its silent request, lifting it free of the case and letting it snuggle into his coat.
And though a hundred years and death had parted them, and though the cat was now cold and bony where once it had been warm and soft, they each felt just as much love as they ever had.
—
Image by M. Maggs from Pixabay.