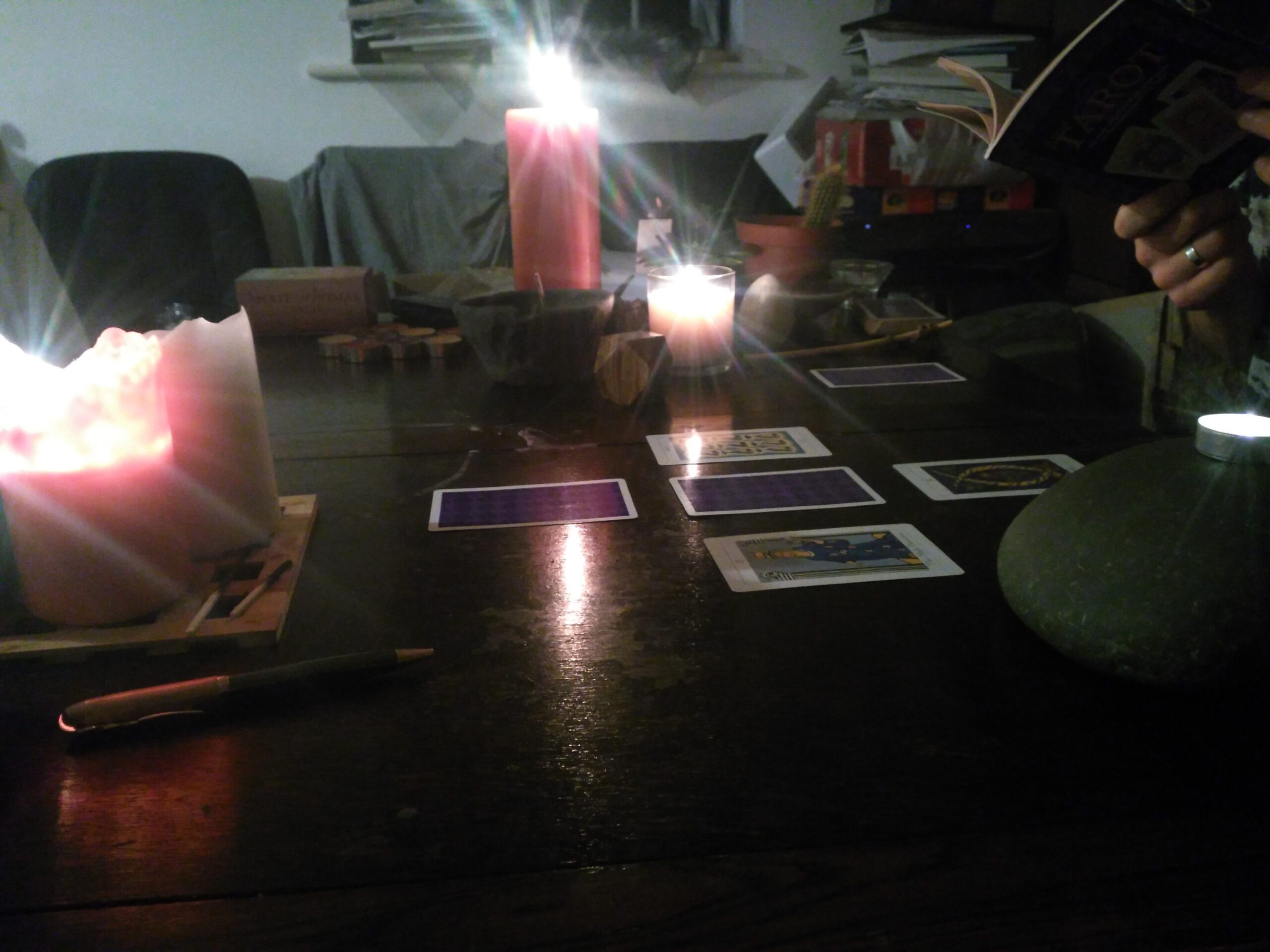 This post was originally supporter-only and was posted December 2019.
We had a small celebration at the solstice with my sibling. We looked to our futures, shared a small supper, and went out into the dark to bear a light in honour of the sun. It was the first Yuletide we've organised ourselves, and it was in the midst of a lot of chaos (family obligations, a friend desperately in need of help moving house, and trying to get enough supplies to last us the Christmas period, for starters). But we managed to carve out a small bit of time and quiet to thoughtfully consider the solstice, the coming year, and our spiritual journeys.
I'd like to properly sort ourselves out with all the trappings next year. To weave a wreath, to fill our house with sprigs and plants, and to set up a proper yule log. But we did what we could and to our surprise, it felt like enough.
Merlin even joined in, as he often does. We wouldn't let him near the candles so he sat behind my sibling, gazing adoringly at them and soliciting many scritches.
The light we took into the dark was complicated by wind and cold. Candle flames are tricky to keep up outside, and we'd gone to an ancient road on a hillside battered by winds. In spite of protecting them in jars, only one flame made it, carefully nurtured by my sibling while we did our blessing. It came home with us and we let it burn itself out over the night.
While I realise this isn't really a writing post, it was significant for me. A big part of both who I am and who I'm becoming. I wanted to share it.
I wish you a lovely holiday period. And I'm very thankful for your support this year. Identity came up a lot in our readings and musings, and I feel like this patreon is very much a part of that journey for me.