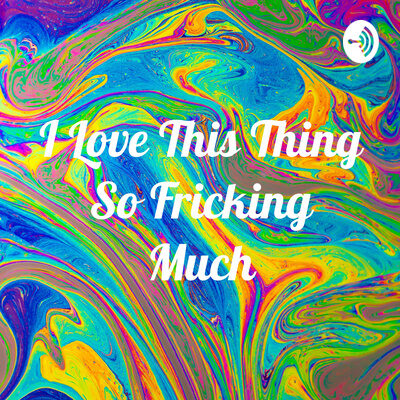 I'm excited to share that I was a guest for one episode of I Love This Thing So Fricking Much podcast by Throu the Window Media.
ILTTSFM is a wonderful podcast with a short and sweet format where guests are invited to talk for 5 minutes uninterrupted about something they love, and then answer questions about it from the host.
I was incredibly nervous and the host, Sophie A Katz, was nothing but welcoming and accommodating, which made it a wonderful experience. And I can't help but feel that the editing was very kind as I'm sure I was much more awkward than I appear here!
It was such a delight to talk about my love for TTRPGs and how I got into them, to share some stories of my favourite characters, and just to be part of such a wholesome podcast.
I would love it if you listened to my episode, but I really do recommend the podcast as a whole. There are episodes on a huge variety of topics, and I've found it really soothing to listen to people talk about things that I also love, as well as interesting to hear from people who completely adore something I had never considered before.