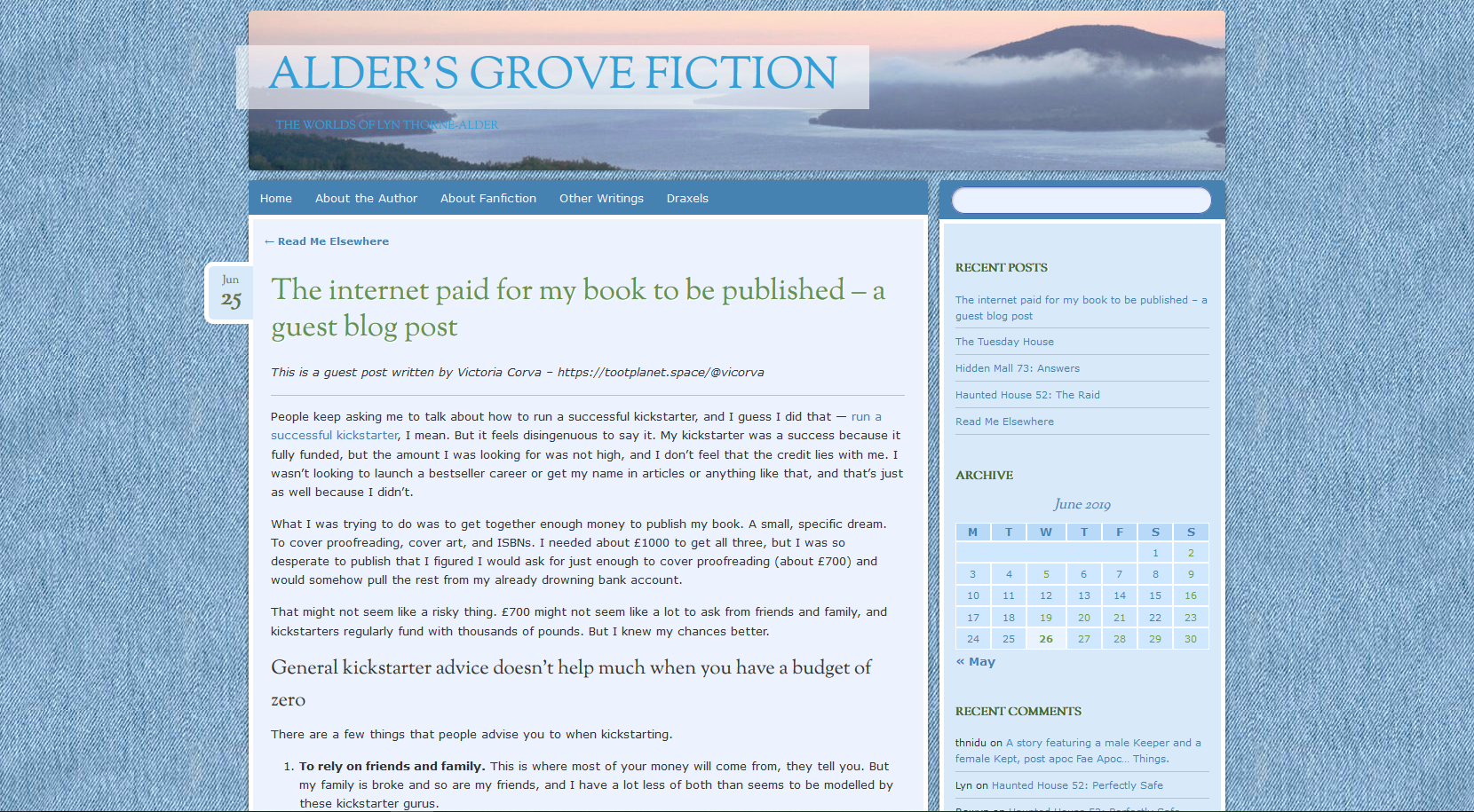 I'm a guest on Alder's Grove Fiction! I talk about my Kickstarter experience, a zero-risk crowdfunding campaign, small successes and the generosity of others. Definitely worth a read if you want to crowdfund but are concerned about the risk and the size of your following!
Special extra thanks to Lyn for this one because when she heard that I was excited to be guest posting on others blogs (I cannot really bear to blog on my own site for some reason) she immediately messaged me with 'Would you like to guest post on mine?'
Which was so lovely.
And while you are there, do check out Lyn's amazing free fiction!
http://www.lynthornealder.com/2019/06/25/the-internet-paid-for-my-book-to-be-published-a-guest-blog-post/