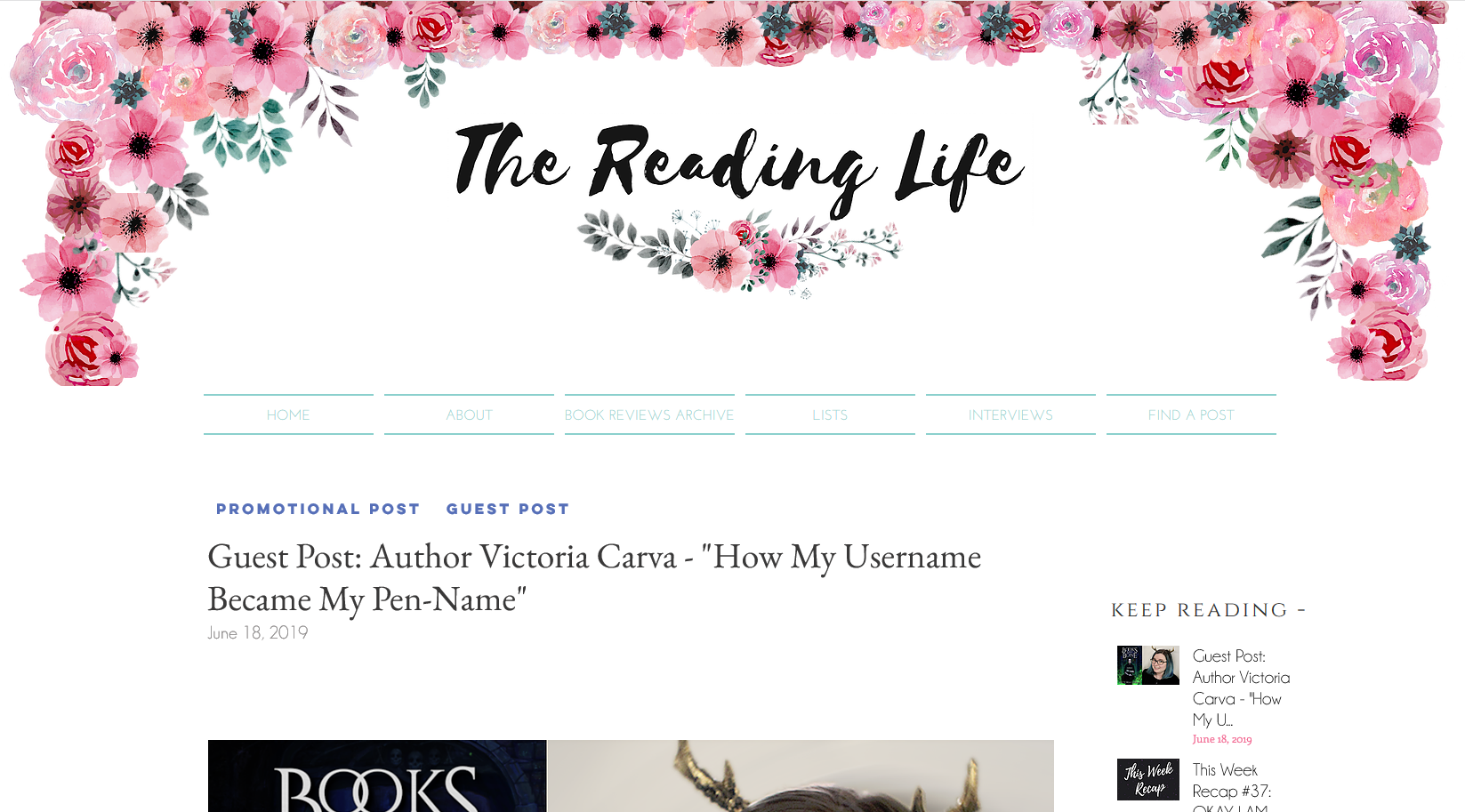 The lovely Anne hosted a guest post by me on The Reading Life. She was a delight to be in contact with and her book reviews are excellent. Not to mention that her website has a gorgeous femme flowery aesthetic that I, in all my crow-wing witchery, am really enjoying.
It's such a strange post and I can't help but feel it's not at all the kind of thing I'm supposed to be posting about on other people's blogs, but Anne was really kind about it and I really want to share things that feel like me rather than things that promote my brand as an author (or whatever my brand is).
Warning: no useful information found inside! Just a lot of emotions and my complicated feelings re: what people call me.
You can check it out here: https://www.thereadinglifeblog.com/single-post/2019/06/18/Guest-Post-Author-Victoria-Carva—How-My-Username-Became-My-Pen-Name
(Please ignore the very large image of MY FACE D: )