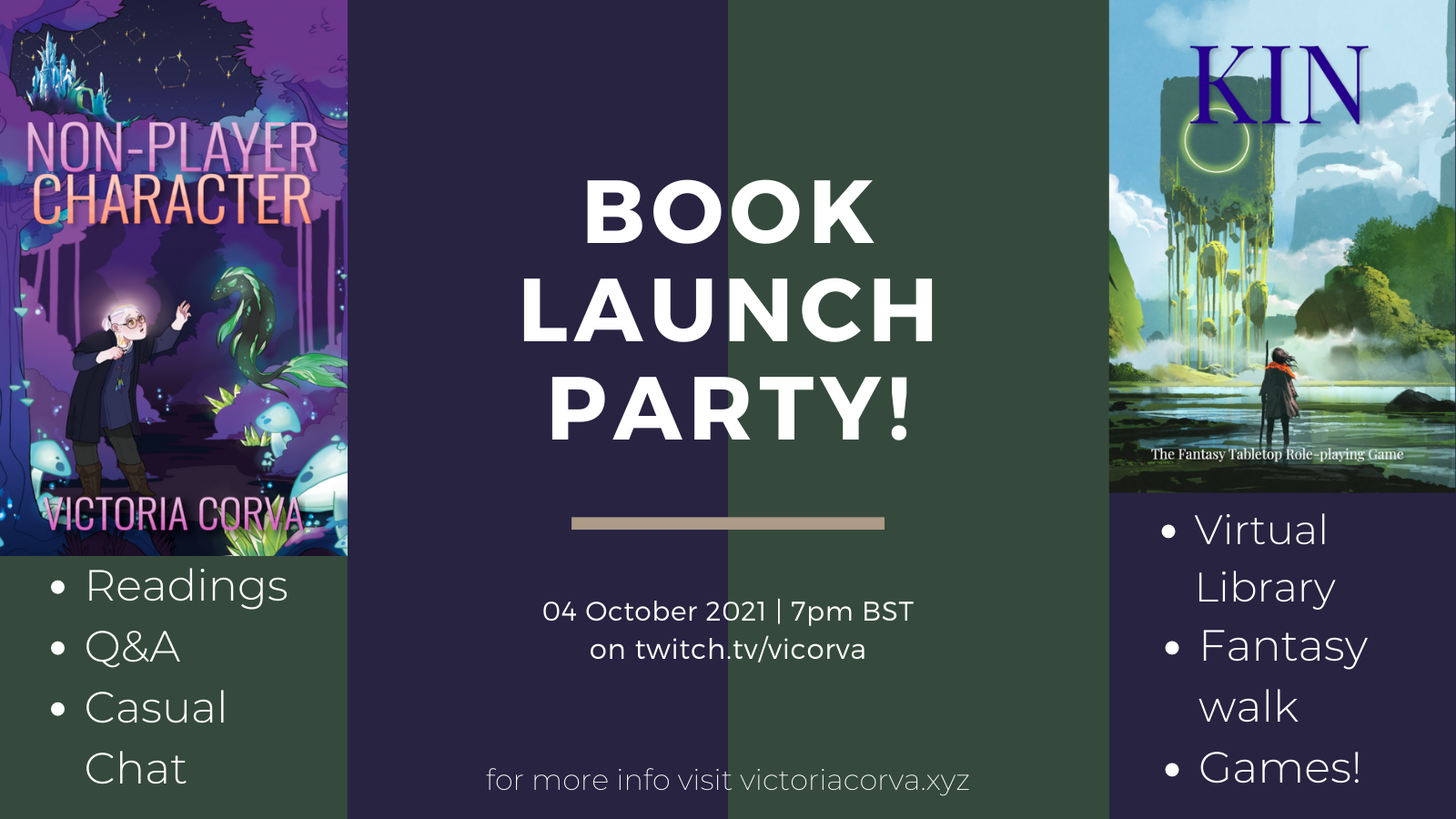 So my Book Launch Party was a huge success. It was an absolute delight to run around a fantasy world with my readers and friends and weirdly it felt quite traditional in some ways (afterall, we did have a reading in a Library … sort of).
You can watch the VOD of the event above if you want to see how it went. I am extremely happy and hyper throughout. It was described by attendees Chimerical Girls as 'it had such a fantastic "childrens' birthday party" energy and we mean that in the best possible way' and I think that sums it up perfectly!
And here's a couple group shots from the event!